Activate, complete or cancel steps, set due dates, and optionally trigger a notification.
---
To update the status of a step: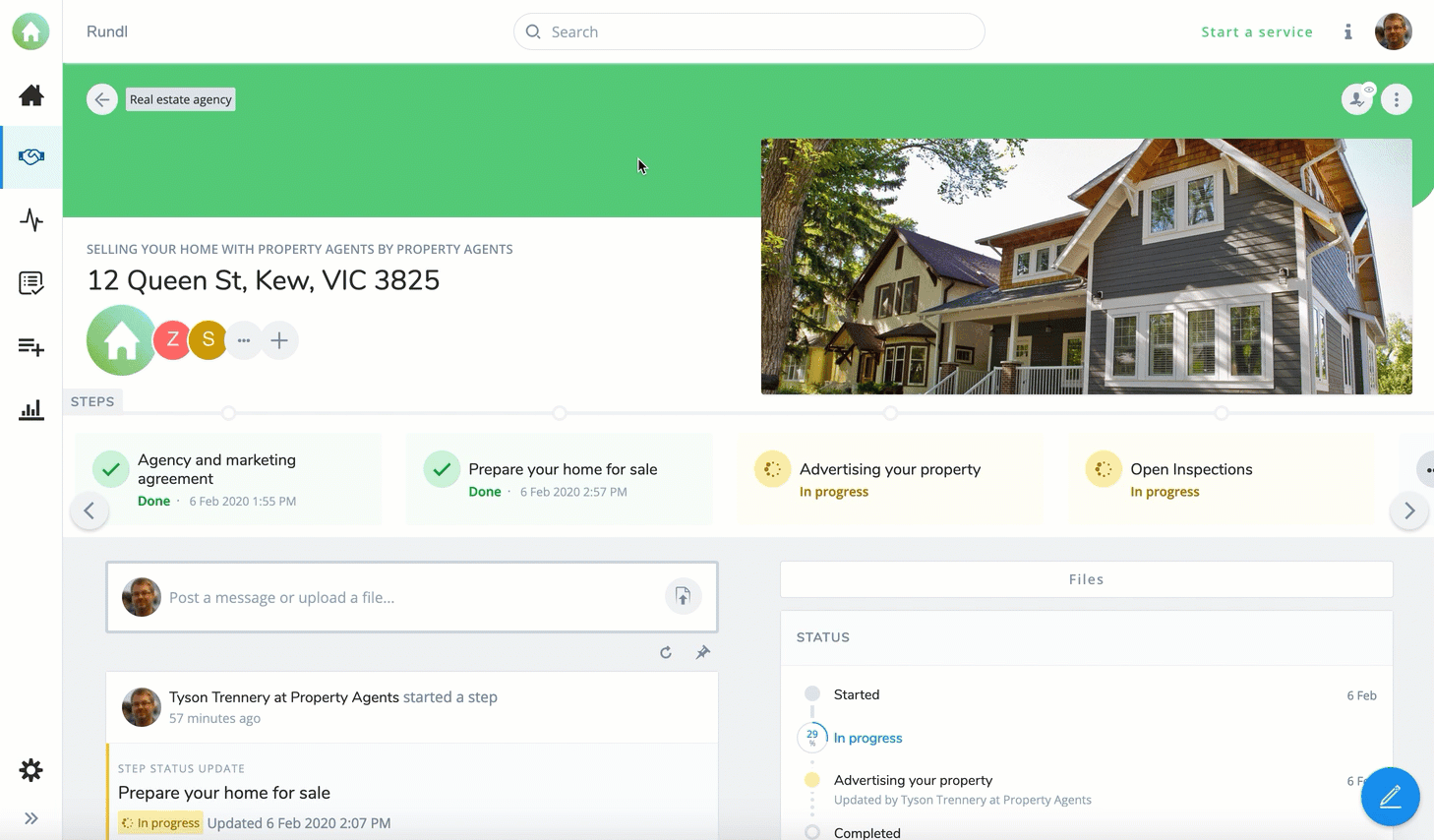 On your rundl dashboard you will see the STEPS banner. Alternatively you can access steps via the rundl Menu.
Click the step you want to update. The step sidebar will open.
You can choose to Open, Activate, Complete or Cancel a step.
Toggle the "Notify" switch to inform your participants of a step update.
You can also set a step due date under in the step sidebar. The due date will be tagged to that step in the list.
Once you have updated the status you can see this reflected on the step banner/list.
The status change is also reflected in the activity feed.