When a service provider has set up their service on Rundl to take order, you can navigate to the service and order that service. The provider will receive a request from you to start the service. If they accept the request they can invite you as a participant so you can get access and collaborate.
If you haven't been given a direct link, you'll first need to find the service on Rundl. See Finding a service for more details.
---
To order a service: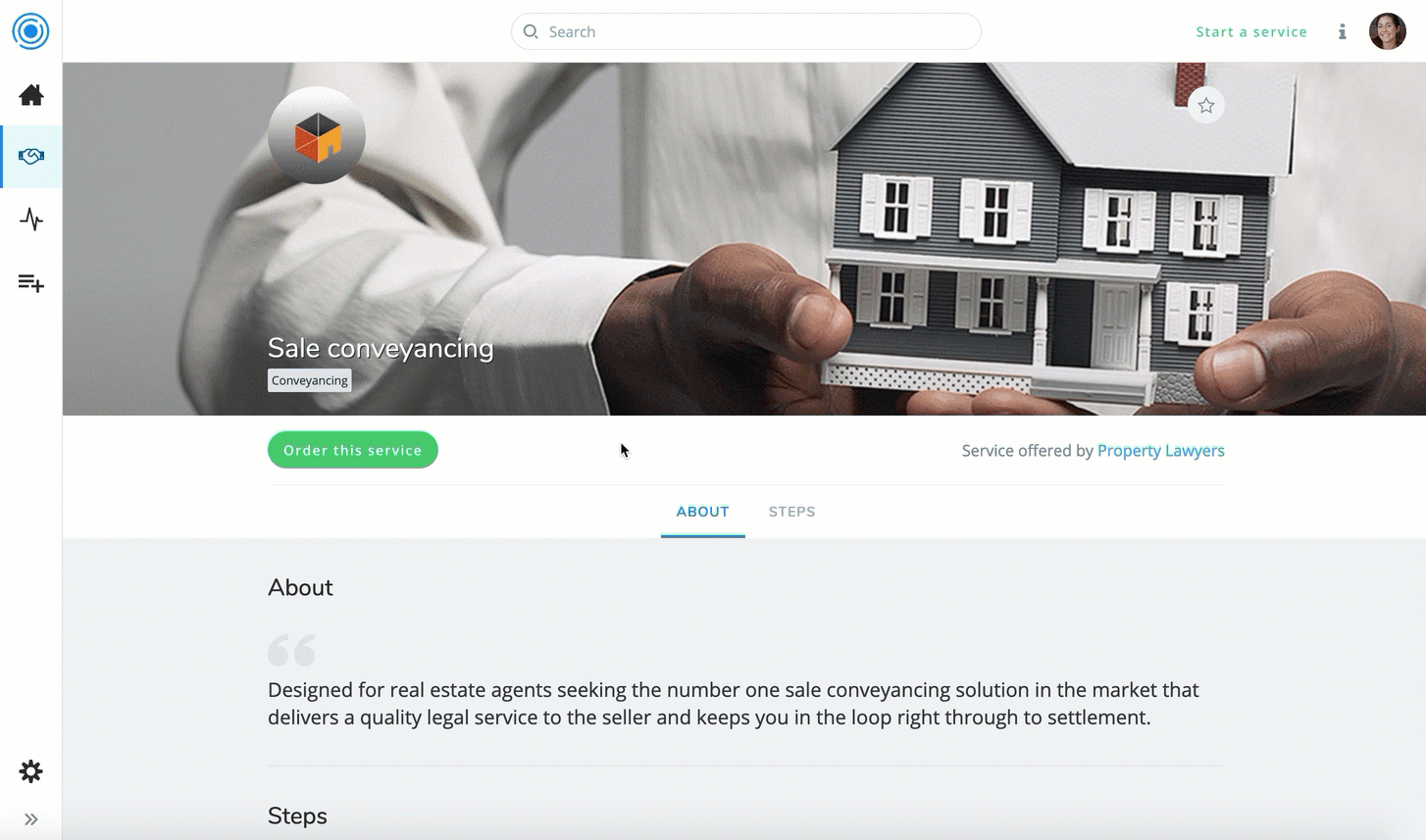 Find the service you wish to order.
Click . The order form loads.
Enter the property address.
Choose Your role in this transaction.
Optionally, enter Other participants you want to include in the order. Enter at least a first name and an email address for each participant.
Optionally, upload files you want to include in the order.
Provide a short summery of your order and add additional information or special requirements.
Click .