2.0!
Needless to say, we're excited.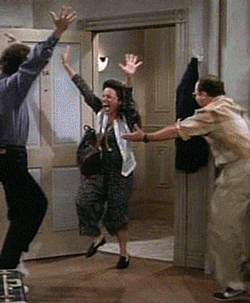 With this version 2.0 release of the Rundl platform we have overhauled Services, refined our core permissions engine, added more branding options, and upgraded filtering -- to name just the main areas we've worked on. We've also, as usual, done a raft of bug fixes and incremental improvements.
Read on to get the details.
Branding
You've probably seen cover images on Twitter, Facebook and every other social network. They look good. That's why we now have header images for Groups and Services. We've focused on making these pages look much nicer, as well as giving an identity to each Service when it's listed on one of our main dashboards. 
You also notice our email notifications are looking much nicer. We've updated the design, allowing for the identity of our hosts and participants to feature more prominently in notifications.
Permissions
Participants in a Rundl can now update a step's status! Previously only hosts could update.
We've created configurable View and Update permissions on every step for the roles that are added to a service. These permissions are automatically available in every Rundl, and can be further customised in the Rundl if needed.
To achieve this we've really pushed our permissions engine to the next level. The patterns we've developed to support permissions in multi-company collaboration are without doubt the strength of our technology (we've all got a bit greyer - but the results are worth it). We're looking forward to extending the benefits of this upgrade in future to other features on Rundl.
Services
Services are now fully defined first class items in Rundl. Over the last few releases we've been separating out our process "Models" from "Services". Our master plan here is to deliver what we will call Platform Services - standard template services that Rundl will make available to any host to use with just the click of a button. Onboarding will be dead easy in a few months.
Oh, one more thing - services now also include configurable permissions for who can view, order, start and host a service.
Filtering
We've moved filtering into our sidebar. This allows for a better incremental filtering, as well a better mobile experience.
By request, hosts can now filter Rundls by any person or group that is participating. This means they can answer the question - "Which Rundls is X participating in?".
Other changes
With our services and permissions upgrade, we now support context sensitive views on our "Work Board". Users can now switch context and work on just the Rundls from a single context. For busy teams this unlocks potential productivity gains. allowing a team member to filter out Rundls they don't need worry about.
New overlay UI pattern. The first usage is viewing a Service inline. But we'll be loading most things inline as we roll out this pattern so you don't have to refresh the current page just to take a look at something.
Better feedback in Internet Explorer when uploading files. Without multi-part file upload support in IE, we couldn't show you real progress. Now we show you a spinner. Trust us, your file is uploading!
New popout UI pattern. Responds better to the available screen real estate.
Our avatars and media are now delivered from a CDN for performance improvements.
Visibility widget improved. Also can update visibility on posts independently of editing posts.
Looking at a message on Rundl, and wondering "Who can see this"? We've made it crystal clear. Click the "Who can see this? "button on any message to find out. If you're an author you can change visibility right there, without going in to edit the post.
We've converted "Remember me" to "Stay signed in", on our sign in screen. Like Google, we've gone for 30 days.
We now support due date and due time. We got the message: some step deadlines come down to the minute.