We're really happy to announce our latest release, Rundl 2.4, delivering the first version of a new feature area we call "Related Services", first version of our new "Analytics" capabilities, plus as usual a range of incremental updates.
Related services
Related services puts a whole new spin on transactions managed on Rundl. Our vision at Rundl is "A world in which people connect through services in an open business network and processes are secure, transparent and collaborative." Related services is the technique we've developed to support an open network of services.
With related services, service providers can map their own network of referral partners against their own services, and present these as referral options to their customers. The customer can order these services from within the rundl delivered by their existing trusted service provider.
With related services, each service provider on Rundl can create their very own network of trusted partners for referrals. They can then offer partner services, and furthermore, actually assist their customers in consuming those services right through the process, all within our standard collaborative workflow.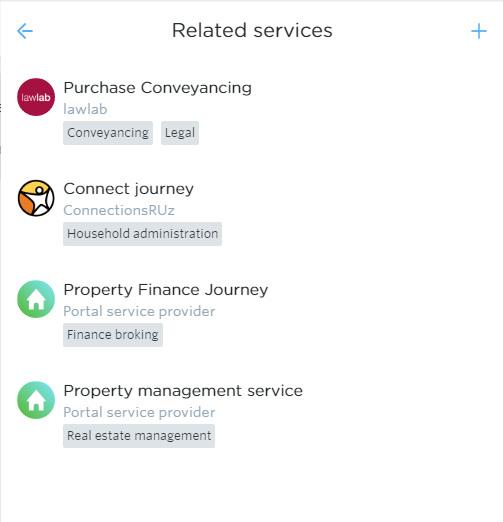 Related rundls
In this release, related rundls is really just an extension of the related service feature.
After a host accepts the request to deliver the related service, a related rundl is created. The customer can always get an overview of the status of all their related rundls, and easily navigate between the different rundls.
In future versions, related rundls won't be tied to related services, and we'll provide other ways to relate rundls, such as via data matching (like property address or title reference), or manually via approval.
Orders
Underlying the new related rundls is an important new entity: Orders. Hosts who wish to use rundl as a channel for referrals and work orders will be seeing a lot more of Orders. Orders are made when somone orders a service, either via a referral from a related service, or directly from the service provider. Orders will allow referrers, service providers and customers to track the status of their service requests. It will also allow referrers to set a referral fee for services they refer to and allow service providers and referrers to track referral fees as they accrue.
Analytics
Due to the nature of Rundl as a process-centric business application, analytics will be a key area of development in Rundl. In this release we've added support for hosts to track metrics about two key components: rundls and orders.
Hosts can track on the number of rundls started in different time periods. This will help them  get a handle on how their business is tracking with new work. They can also track referred and received orders - which is an extension of our new related services feature area. Hosts will be able to see how things are going with their referral network in real-time.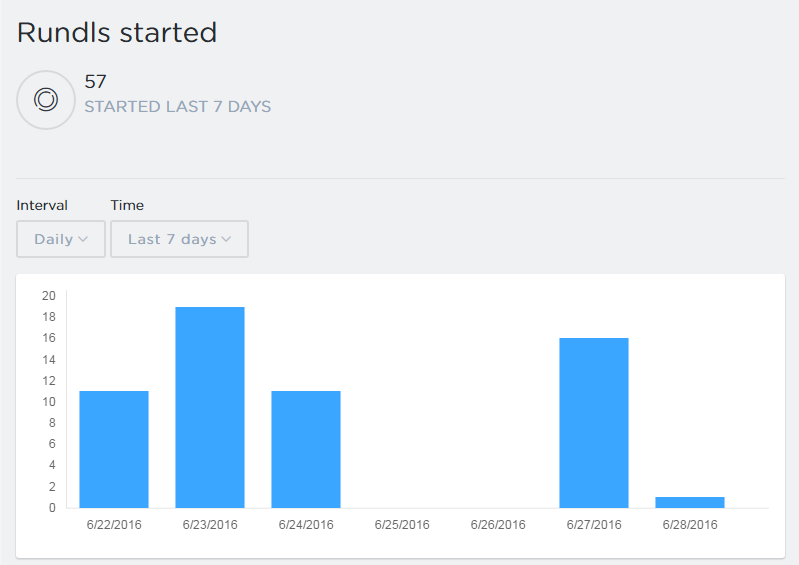 Rundl layout changes
The layout for our rundl page now supports better host branding and better customisation with header images related to the transaction (e.g. a photo of the property in a real estate transaction). We've also introduced a new sidebar to cater for more information and meta-data such related services and related rundls.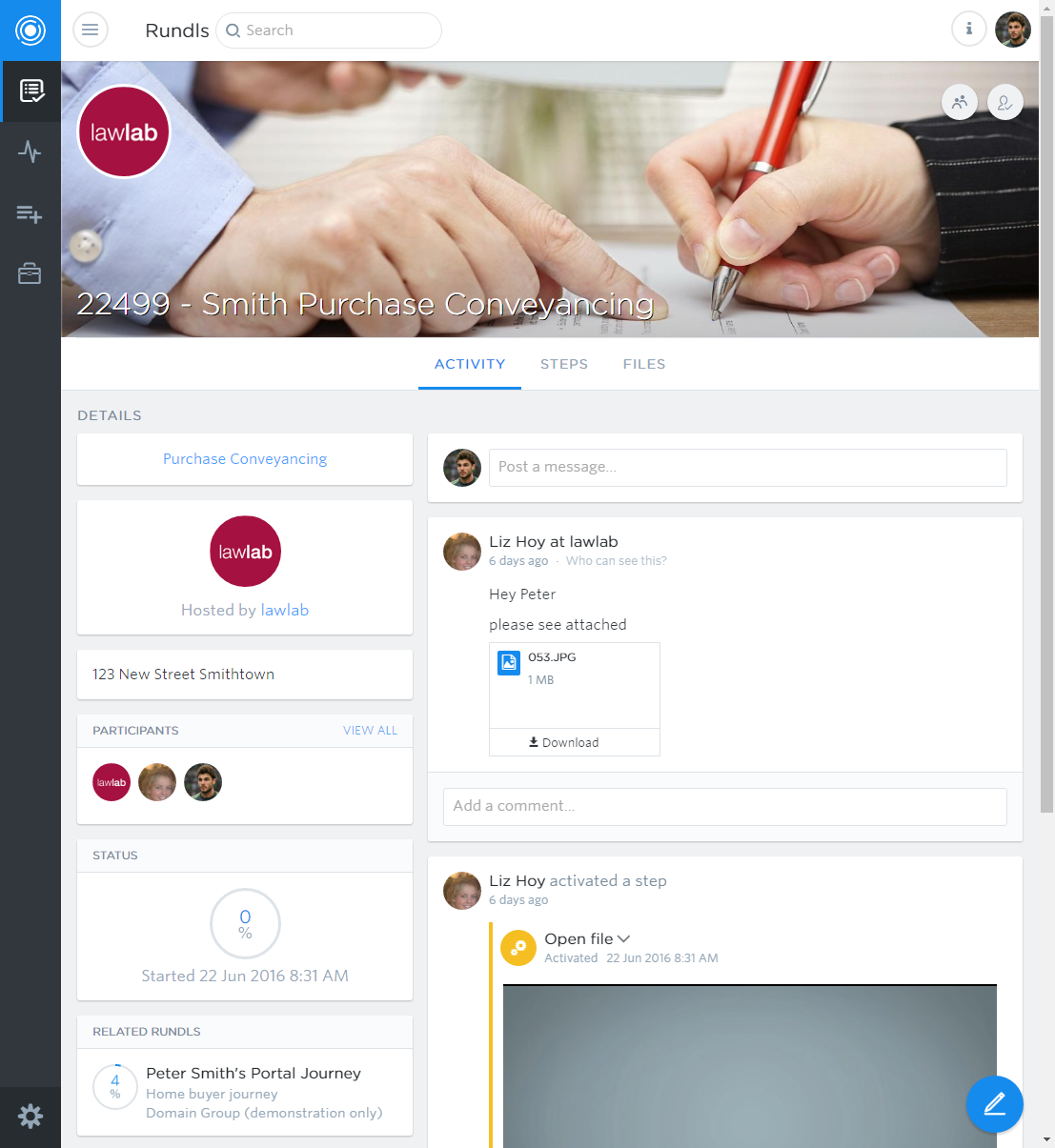 Other updates
Onboarding enhancements. We've added some more detail to our welcome modal, and to simplify the process we've divided it up into a few simple steps. We also now provide guided tours through our dashboard and rundl interfaces. New users of the web app will get the tour after they complete the sign up process. We've also added a new email for new users to welcome them and explain more about Rundl as well as provide links for help, feedback and how to stay in the loop about updates.
Rundls can now be cancelled. Previously we've only support Open and Completed rundls. But frequently hosts would have transactions that wouldn't go ahead, such as when a customer pulled out of a property transaction. Hosts can now Cancel these rundls instead, so they'll get a clearer view of transactions that they have actually taken through to completion.
Notification reviews. We've done a full review of our notification emails, improving the layout and wording to aid usability and clarity.
Show date participant added. This one by request: our hosts asked to see the date a participant was added. We've delivered.
Tags. Services can now be categorised with Tags. Rundl is rolling out a comprehensive set of service categories.