Add-ons help service providers meet their unique business needs by enabling additional features in their rundls.
---
To enable an add-on: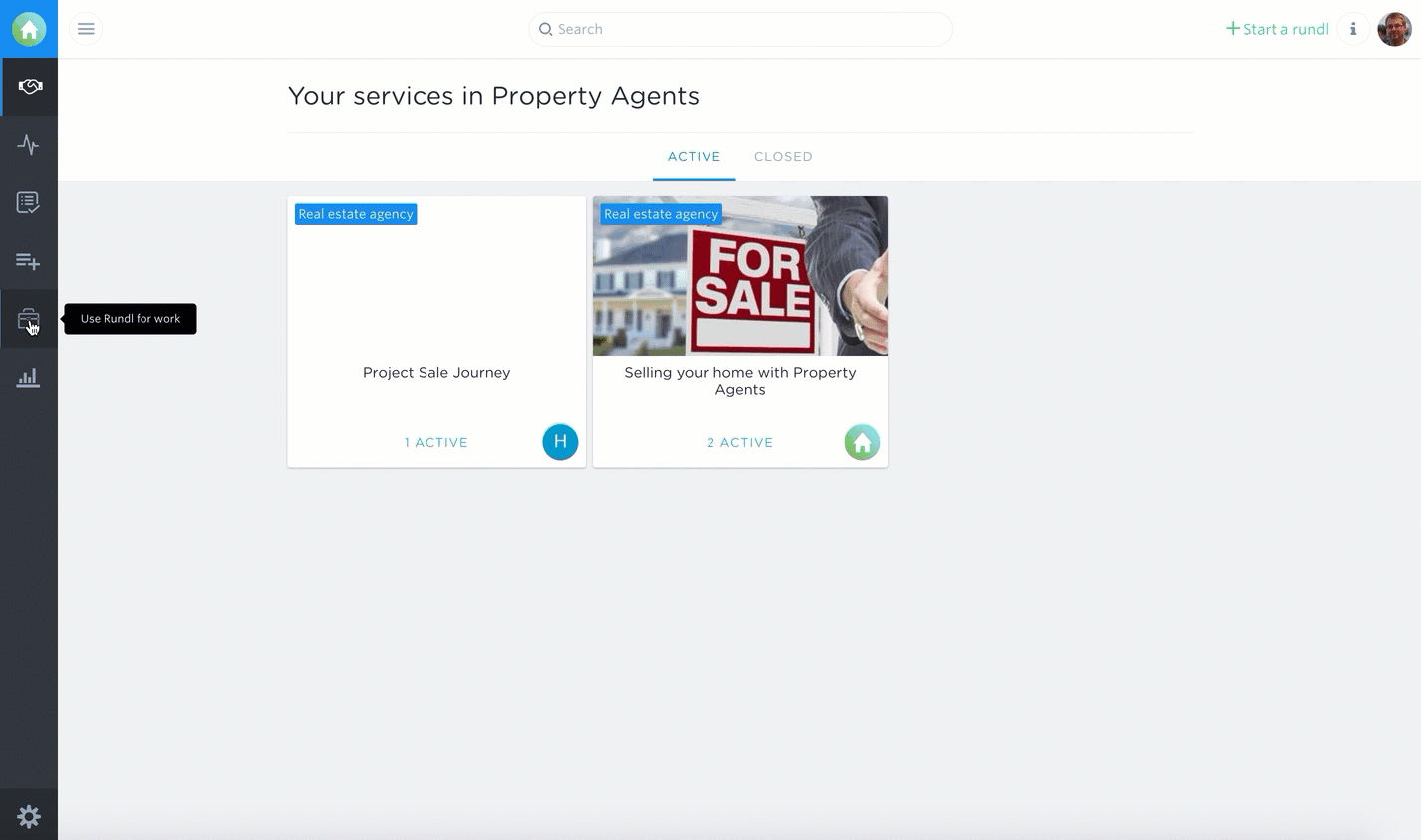 Navigate to Rundl for work by clicking in the side bar..
Choose a service.
Open the menu side-bar by clicking the  Open Menu button at the top right of the content header..
Click the "Add-ons" tab.

Click theicon to see a list of available add-ons.
Choose and click an add-on in the list to enable it.
The add-on will be enabled in all your active rundls for the service you enabled it under. Also, if you re-open closed rundls, the add-on will become active on the re-opened rundls too.
---
To configure an add-on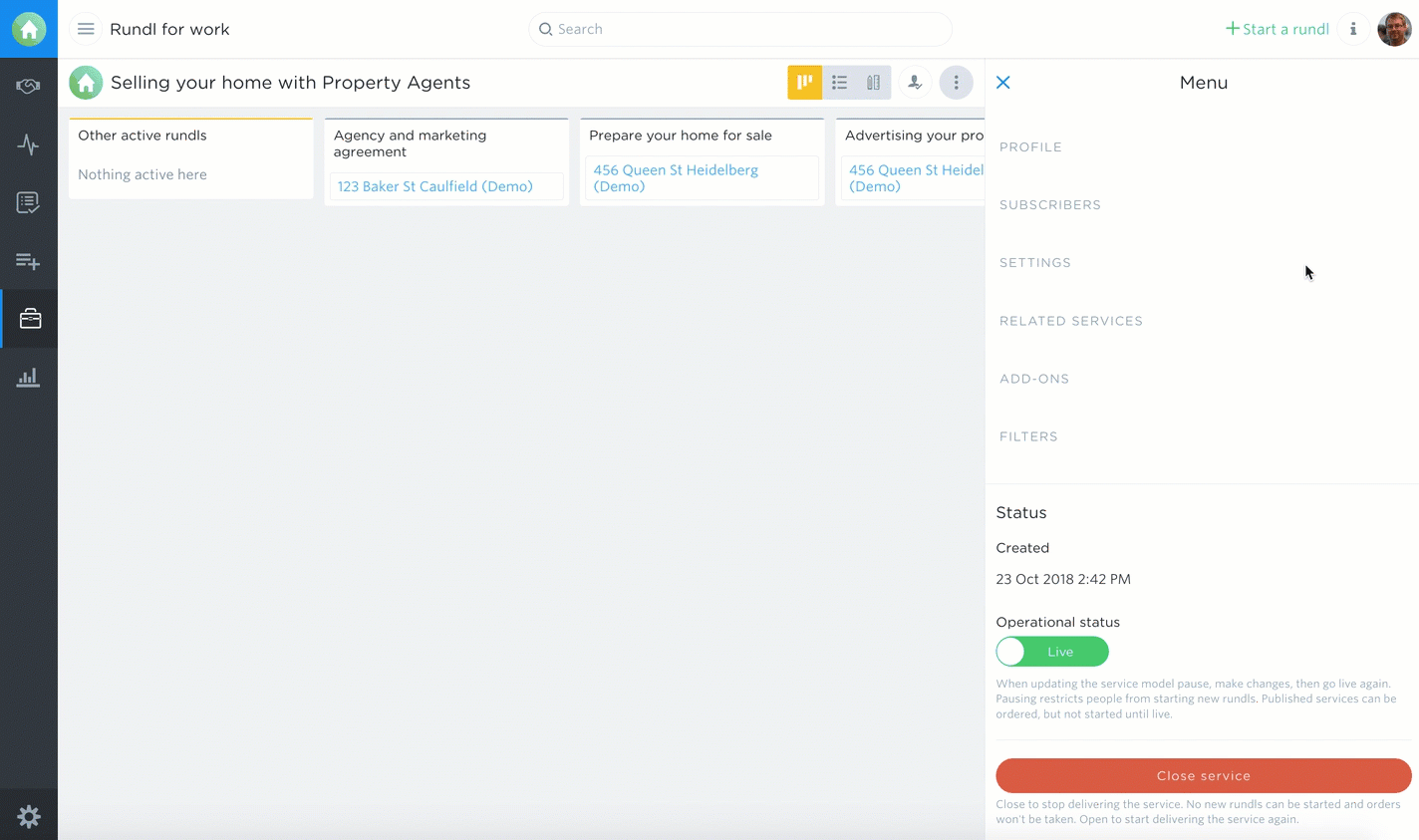 Go to your enabled add-ons.
Click an add-on to show the add-on configuration options.
NOTE: Different add-ons may have different configuration options.
Status
Use testing mode to trial the add-on. Go live when you're ready to use in live transactions - any charges will apply.
Who can use this add-on?
Choose the roles that will be able to initiate usage of the add-on in rundls.
Depending on add-on, charges may apply to the host's account, even if the add-on is used by another participant, or charges will apply to the participant that uses the add-on.
Note that this setting won't apply in rundls that do not have the chosen role. However, if you add a chosen role to an active rundl later, the setting will apply.