Service orders are received in Rundl as requests. Administrators for a group account will be able to view the request on their dashboard, and will receive an email about the request according to their notification settings.
To manage service orders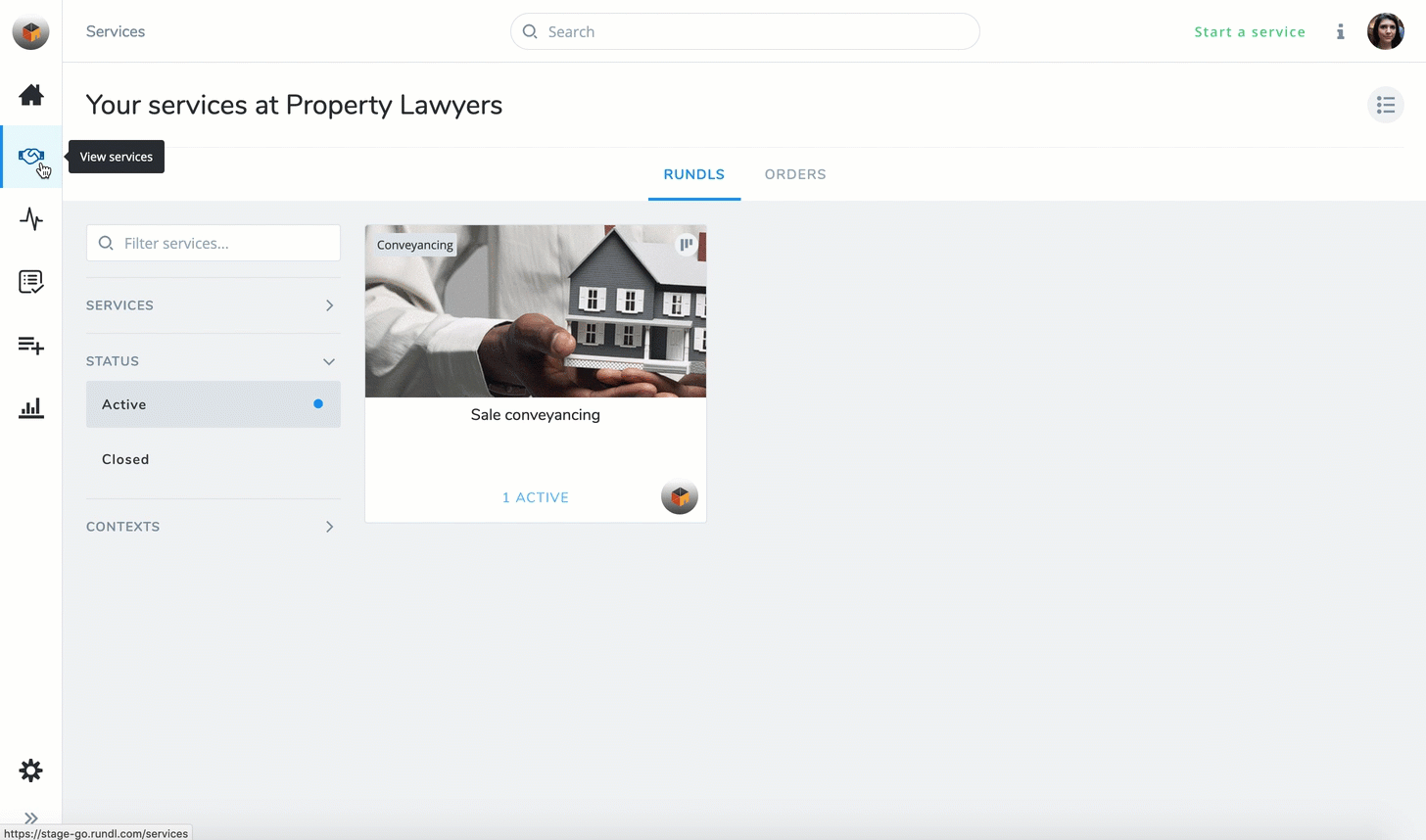 Click View Services in the left side bar.
Click ORDERS.

Click on a new order. Click . The "Accept order" side bar opens.
Optionally update the order and if you would like to proceed, click this . A new rundl will start.